RECIBE TODAS LAS NOVEDADES
DE BIME LIVE
¡Rellena el formulario de inscripción y recibe las últimas novedades de BIME Live antes que nadie!
MAPA BIME LIVE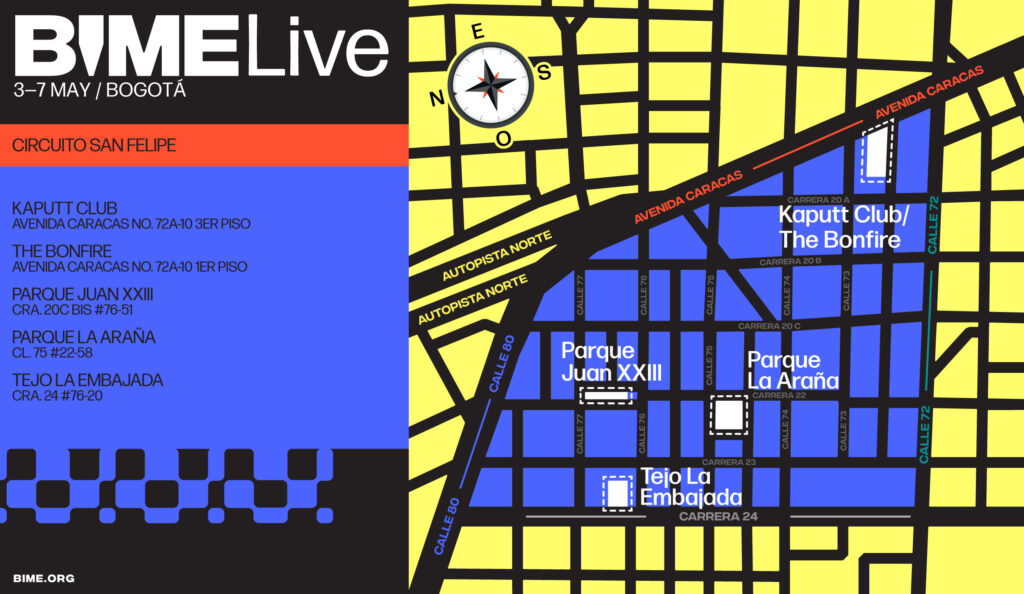 Te recordamos que para acceder a los showcases de The Gettho Project (Kaputt Club y The Bonfire) se te pedirá tu ticket de acceso al BIME Pro o BIME Campus.
LLEVAMOS LA MÚSICA A LAS CALLES
ACTIVIDADES CULTURALES ABIERTAS A TODA LA CIUDADANÍA
La programación de acceso libre incluirá música en directo y un Mercado del Vinilo entre otras actividades, a las que se sumará la programación de la edición especial Open San Felipe by BIME que en esta ocasión se extenderá del miércoles 3 al domingo 7 de mayo.
PRÓXIMAMENTE MÁS INFORMACIÓN