GET ALL THE NEWS
FROM BIME LIVE
Fill out the registration form and get the latest news from BIME Live before anyone else!
BIME Live Bilbao 2023: Cartel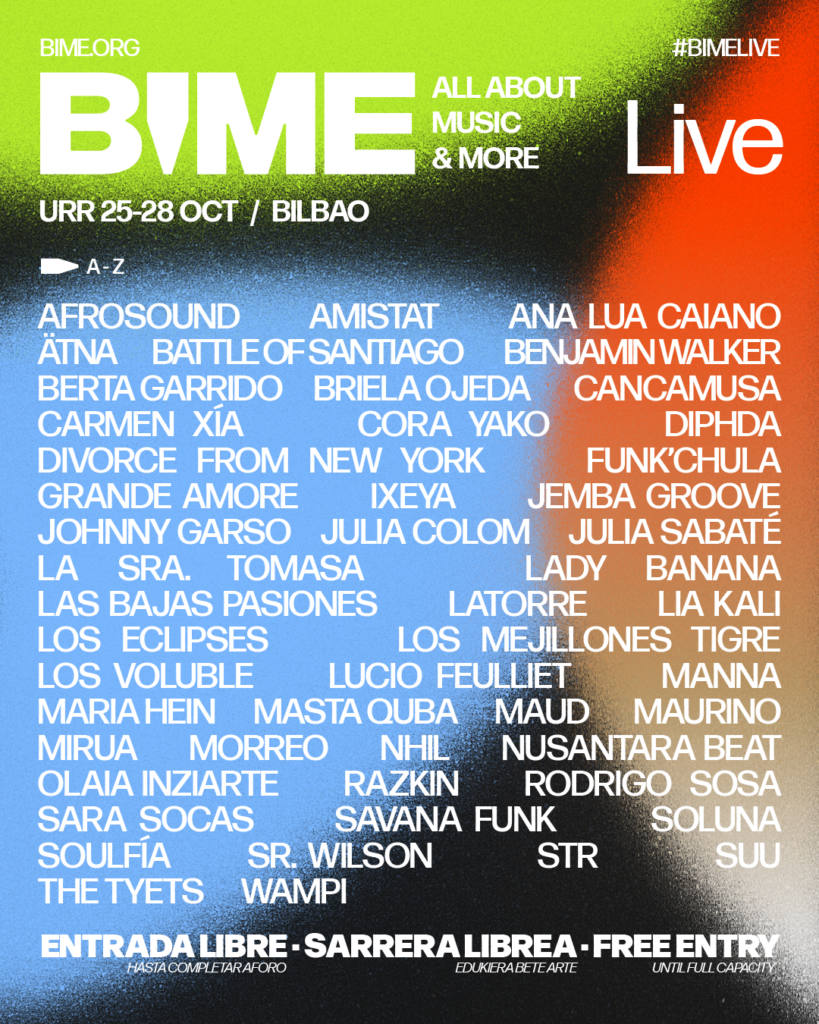 BIME LIVE MAP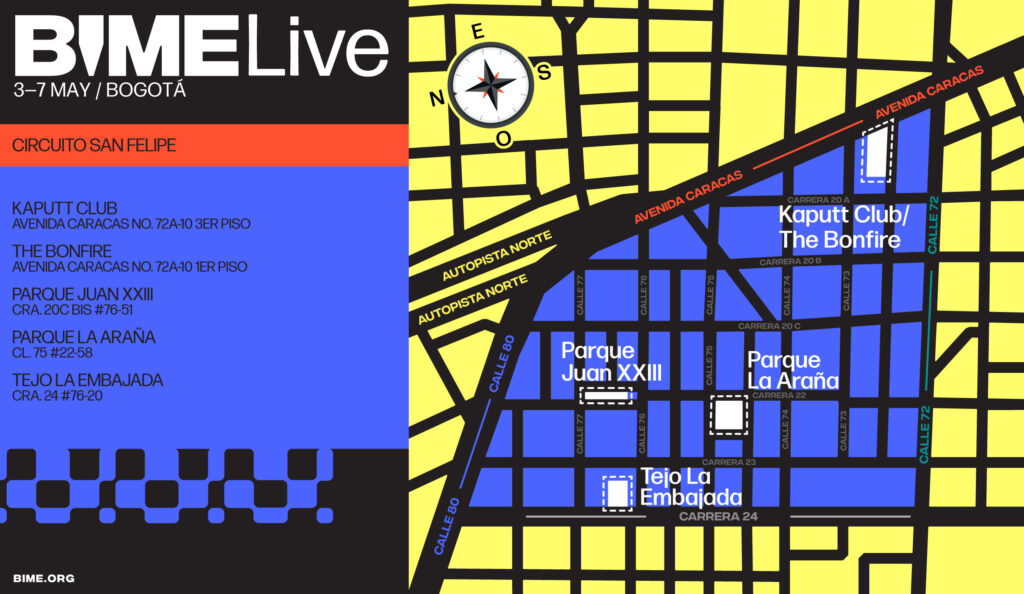 We remind you that to access The Gettho Project showcases (Kaputt Club and The Bonfire) you will be asked for your BIME Pro or BIME Campus access ticket.
WE TAKE MUSIC TO THE STREETS
CULTURAL ACTIVITIES OPEN TO ALL CITIZENS
The free access program will include live music and a Vinyl Market among other activities, to which will be added the program of the special edition of Open San Felipe by BIME, which on this occasion will run from Wednesday May 3 to Sunday May 7.
MORE INFORMATION COMING SOON